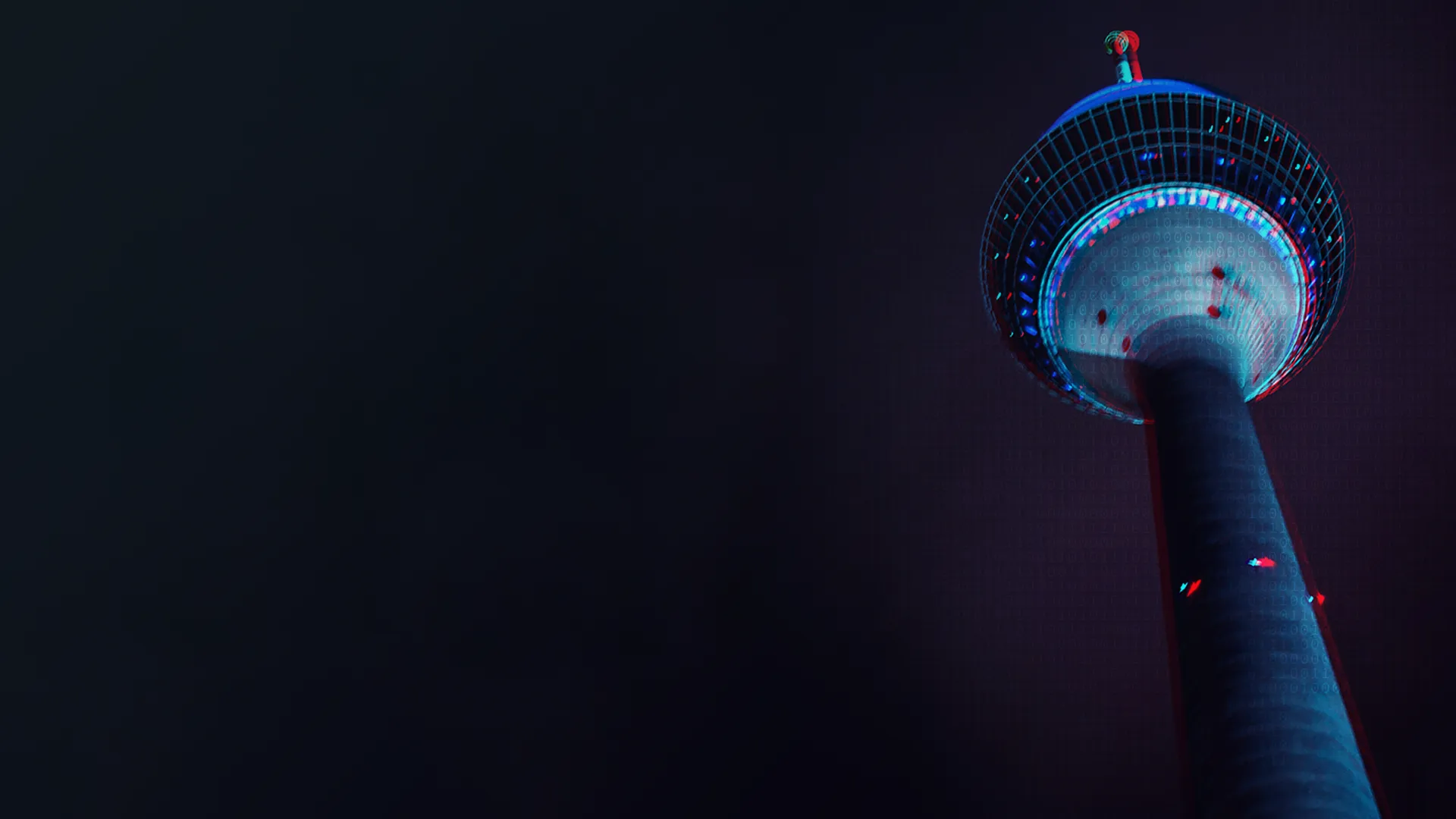 A reliable, high-speed connection
to our talent network
The way we connect is rapidly changing, and you need tech experts with the bandwidth to keep up. We can help. Find out how we've built high-performing telco teams around the world.
Connecting you with the best
The stakes have never been higher for the telecommunications industry. From increased competition driven by new players, to changing consumer behavior, cybersecurity threats and regulatory pressures – telcos are facing significant challenges, all of which require cutting-edge technology.
That's where we come in.
At Talent, we work closely with telecommunications leaders around the world to connect them with the technology specialists they need. With our extensive network of tech professionals, we can source highly skilled candidates quickly and efficiently, saving you valuable time and resources.
Whether you need network engineers, software developers, cyber specialists, data analysts, cloud engineers, AI experts or customer experience designers – we can help.
Rewiring your tech hiring challenges:
Limited bandwidth

Telecommunications companies may not have the technical expertise required to effectively screen, interview, and hire tech professionals.

Tough competition

In the battle for top talent, how can you stand out to attract the very best?

Connectivity issues

You need experts with strong technical skills and knowledge of the industry. Finding both can be as tough as watching a video at 10 Mbps.

Tomorrow's calling

Staying up to date with the latest Telecommunication innovations is key. But how do you find experts with specialised knowledge of emerging tech?
Powering telco brands worldwide
100+

Telco clients globally

We work with scaleups and global brands to help find them experienced digital talent.

4k

Active contractors

Talent supports an active community of over 4,000 digital contractors.

1m

IT professionals

Over 1 million IT professionals work in the telecommunications sector globally.

$2m

Job advertising

We invest over $2 million in job board advertising per year to ensure that your roles reach candidates anywhere in the world.
Permanent
AU$130000 - AU$135000 per annum + superannuation
Parramatta , AUS

Looking for the next step in your career? We're working with a services and maintenance provider for national infrastructure in their search for an experienced Town Planner on a permanent...

Contract
AU$800.00 - AU$900.00 per day
Melbourne , AUS

Our client is a leading national telecommunications provider currently seeking a Senior Business Analyst to deliver end to end process improvement on a key customer focused project. Your new role...

Contract
AU$600 - AU$700 per day
Sydney , AUS

Looking for the next step in your career? We're working with a Telco giant in their search for an experienced Town Planner with a background in the Telecommunications industry, offering an...
"I have worked with Talent on several occasions; they are a thorough and thoughtful recruitment specialist. They take the time to understand what the companies and applicants are looking for over and above the job spec. They are always personable, open and fully engaged, whether speaking to them in person, on the phone or via email. I would have no hesitation in recommending Talent as an excellent recruiter."

Ben Jenkins




Head of Product




EE

"The Talent team just get it. They are a safe pair of hands we can turn to when we need results. Numerous GTM roles have been filled via Talent as well as wider contract / contingent opportunities in our business. We have leveraged them across our business and have not found a reason to cease to use them, candidate experience has also always been reported to be fantastic which helps us secure the best of the best."

Joe Jones




Director of Customer Solutions




Optus
SunDrive Solar

How we increased SunDrive's workforce by 160% in 6 months.

Sage

Recruiting 100 contractors for one of the world's largest software companies.

Yahoo

How we handle the entire end to end recruitment and management of the organisations permanent and contingent workforce.

Hitachi

Driving change with Hitachi and their world-first automated train management system.

Swinburne University

How we ensured DEI practices were put in place throughout the hiring process

BHP

Finding candidates with the right culture fit to fuel up BHP teams.

Encore

How we helped Encore find & attract top MS Dynamics Talent.

Immutable

How we supported a team go from 3 to 200 to support their next phase of growth.

Shockwave Medical

Putting people at the heart of shockwave's life-saving mission.

Ralph Lauren

Helping leading fashion brand Ralph Lauren scale its digital capability into new countries.

Isentia

294 Hires across 8 locations. Discover how our intelligent and high-performing RPO solution is helping Isentia scale.

Brighte

How we enabled an organisation to grow at a rapid place, while still maintaining a positive candidate experience and attracting top talent.

Tātaki Auckland Unlimited

How we secured candidates 2 placements per month over a 9 month period.

SRA Information Technology

How we helped source and relocate top talent to help a client in a limited tech pool city

Adthena

A business that trusts us with 100% of their hiring needs

Social Meteor

How we hired 90% of roles within 1/3 of the time required

Presence

Presence is a digital product consultancy with unparalleled expertise - find out how we help supply that expertise on-demand

Finoa

How we're helping tech scaleup Finoa meet its ambitious growth targets

Innovia

Helping Innovia build a diverse Microsoft Dynamics team across North America.

Ableton

Recruiting game-changing leaders to help scale one of the world's leading creative technology brands.

LIFELENZ

A company that has grown and evolved together with Talent.
Talk to one of our Telecommunication recruitment experts
---