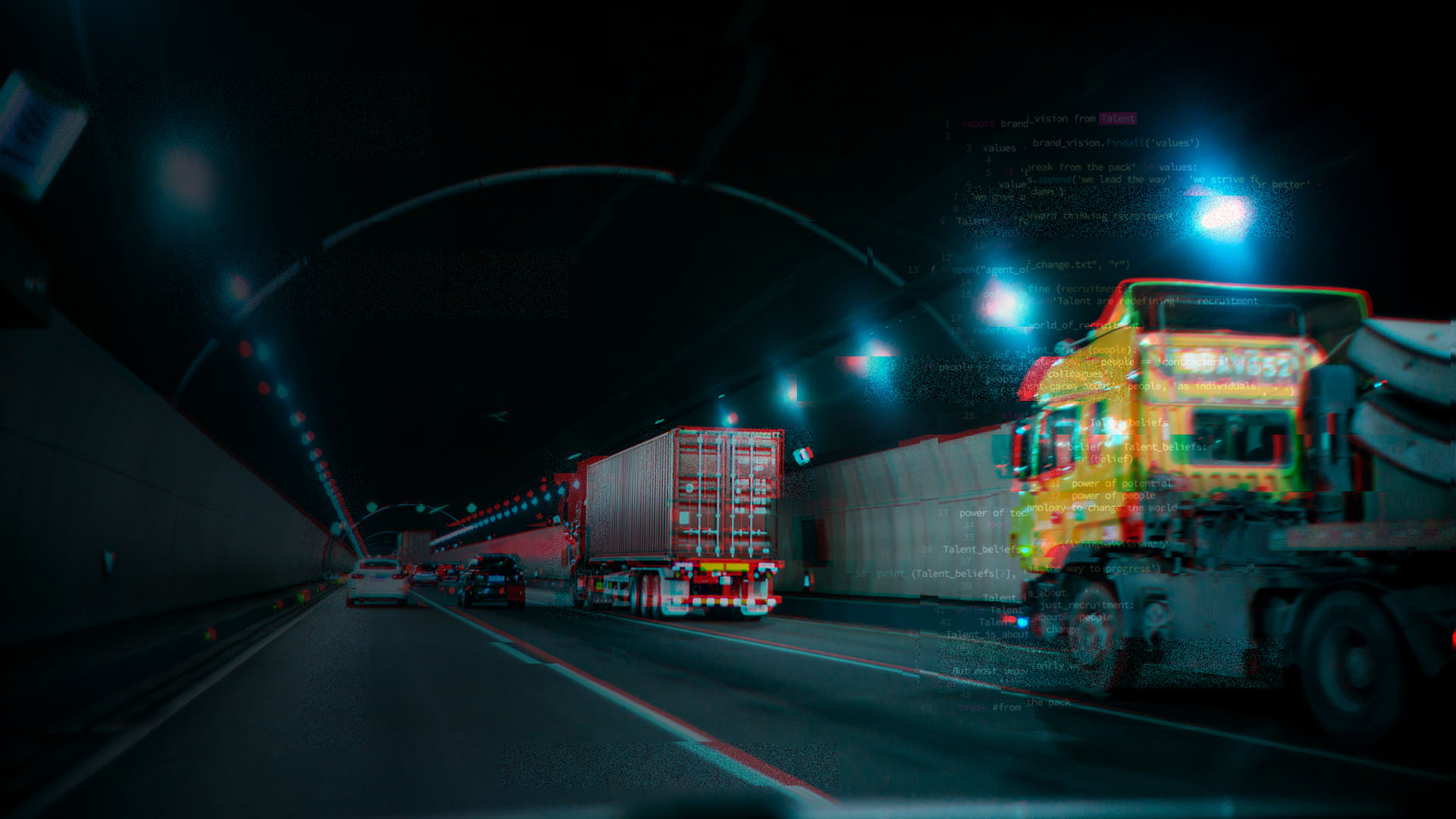 Logistics talent delivered

on time

&

within budget
To stand out in today's constantly-evolving market, you need a strong supply chain of tech experts. That's where we come in.
Want to find out how we've built logistics teams around the world? Let's chat.
Unpacking your tech hiring challenges:
Industry perception

Tech candidates may have not considered a career in logistics, which is more fast-moving and innovative than many realise.

Tough competition

You're not just going up against your biggest competitors, every industry is also searching for top tech talent who can deliver.

Limited supply chain

Struggling to find tech talent in the market? You're not alone.

Complexity

The logistics industry is complex and requires technology professionals with a unique understanding of the environment - which is a challenge.
Delivering results for logistics leaders
3:2:1

Placement ratio

For every 3 CVs supplied, 2 candidates will get an interview and 1 will be successful.

24 hrs

Contract CVs supplied within a day

On average we will supply you with relevant contract CVs within 24 hours of receiving your job specification.

250+

Dedicated consultants

We have over 250 experienced consultants worldwide operating from 16 global offices.

200k

IT professionals working in Logistics

Our data shows that there are around 200k IT professionals working in Logistics globally.
I have worked with Talent on a number of occasions and they have always done a fantastic job in finding really high-value candidates and always keep both the client and candidate up to date. They recently worked with me on a Senior PowerBI role and managed to get some great candidates to interview - we now have someone who is really well suited. I can't thank them enough.

Gordon Doggett (He/Him)




Data Manager




ASE GLOBALASE AUTOMOTIVE SOLUTIONS
Business Development Representative - SaaS,...

Permanent
AU$70000 - AU$75000 per annum + + Super + uncapped comms (100k+ OTE)
Melbourne , AUS

About the company & role: An award-winning international Software as a Service (SaaS) vendor is seeking a Business Development Representative (BDR) / Sales Development Representative (SDR) to...

Contract
AU$900 - AU$1000 per day
Brisbane , AUS

Talent International is searching for experienced Senior Network Engineer to join our client, a large provider of Logistic Services . This is a 6-month contract position based in Fortitude...

Permanent
AU$65000 - AU$80000 per annum
Queensland , AUS

About the company: Our client is a leading partner in asbestos removal and management services, with a presence across Queensland and Northern New South Wales. This role will see you be based out of...

Permanent
AU$80000 - AU$115000 per annum
Queensland , AUS

Talent International is searching for experienced RAD Financial Analyst to join our client, a large transport operator based on the Sunshine Coast on a permanent basis. About the Role: This position...

Permanent
CBD/FH hybrid, great team
Melbourne , AUS

Working for this global FMCG company as the IT Risk Manager, you will play a crucial role connecting delivery teams and operations across the function, providing key information security risk and...

Operations and Supply Chain Manager

Permanent
Negotiable
Adelaide , AUS

Permanent position Adelaide based role 100% onsite We are on the lookout for an experienced Operations and Supply Chain Manager to work with one of our clients here in Adelaide. The following...

Permanent
AU$70000 - AU$80000 per annum
Melbourne , AUS

About the Company: Our client is a leading specialist provider of cutting-edge solutions in Barcode and RFID technology, with a specialisation in warehouse inventory, asset tracking, and digital...

Contract
CBD/WFH hybrid, ASAP start
Melbourne , AUS

Opportunity to work for this dynamic, fast paced FMCG company as a Data Engineer where you will be responsible for the preparation, development, testing and maintenance of data engineering which...
SunDrive Solar

How we increased SunDrive's workforce by 160% in 6 months.

Sage

Recruiting 100 contractors for one of the world's largest software companies.

Yahoo

How we handle the entire end to end recruitment and management of the organisations permanent and contingent workforce.

Hitachi

Driving change with Hitachi and their world-first automated train management system.

Swinburne University

How we ensured DEI practices were put in place throughout the hiring process

BHP

Finding candidates with the right culture fit to fuel up BHP teams.

Encore

How we helped Encore find & attract top MS Dynamics Talent.

Immutable

How we supported a team go from 3 to 200 to support their next phase of growth.

Shockwave Medical

Putting people at the heart of shockwave's life-saving mission.

Ralph Lauren

Helping leading fashion brand Ralph Lauren scale its digital capability into new countries.

Isentia

294 Hires across 8 locations. Discover how our intelligent and high-performing RPO solution is helping Isentia scale.

Brighte

How we enabled an organisation to grow at a rapid place, while still maintaining a positive candidate experience and attracting top talent.

Tātaki Auckland Unlimited

How we secured candidates 2 placements per month over a 9 month period.

SRA Information Technology

How we helped source and relocate top talent to help a client in a limited tech pool city

Adthena

A business that trusts us with 100% of their hiring needs

Social Meteor

How we hired 90% of roles within 1/3 of the time required

Presence

Presence is a digital product consultancy with unparalleled expertise - find out how we help supply that expertise on-demand

Finoa

How we're helping tech scaleup Finoa meet its ambitious growth targets

Innovia

Helping Innovia build a diverse Microsoft Dynamics team across North America.

Ableton

Recruiting game-changing leaders to help scale one of the world's leading creative technology brands.

LIFELENZ

A company that has grown and evolved together with Talent.
Talk to a Logistics Recruitment Expert
---