How to tackle job hunting anxiety
How to tackle job hunting anxiety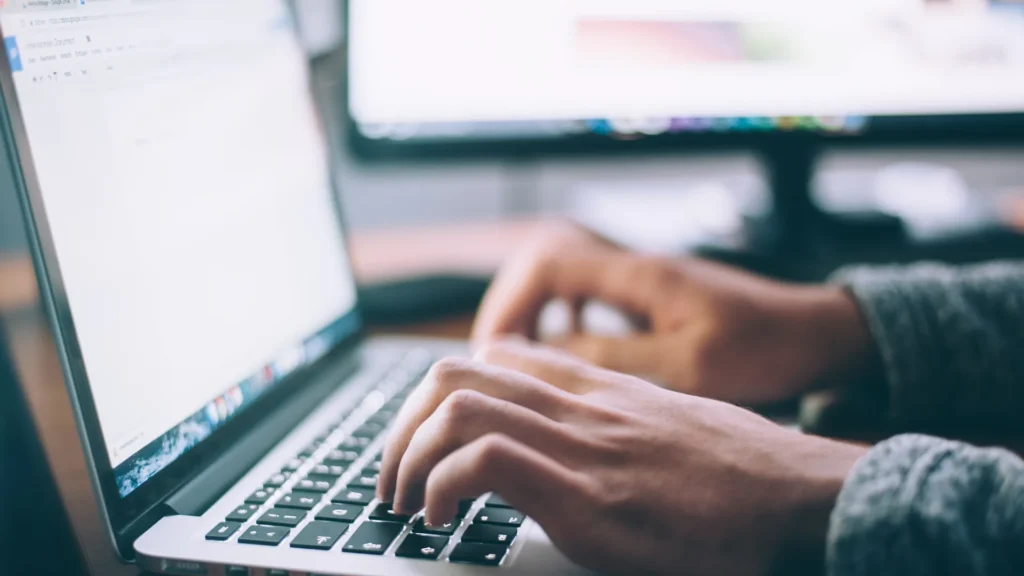 Job hunting is stressful as it is. Compound that with trying to find a job in the midst of a pandemic, and your anxiety is likely to sky-rocket. But, there are things you can do to nip this anxiety in the bud and minimise your stress. Here are our top tips:
1. Establish goals
It's a great idea to establish goals for yourself. Set out what you want to achieve, and break these tasks down into bite-sized chunks. For example, your goal for day one may be to refresh your resume and update it with your latest accomplishments, skills and experience. Day two may be dedicated to updating your LinkedIn profile. Day three, you may begin to scan job boards or reach out to a recruiter. Setting up these goals for yourself and ticking them off as you go, will help you to feel a sense of accomplishment and give you the motivation you need to keep persevering.
2. Create a structure
Establish a structure to your job hunting process. You may want to dedicate a certain number of hours each day or week to this. Go in to the process with a plan and stick to it, as it will help you to settle in to a routine. Routines create certainty and you are likely battling with strong feelings of uncertainty at the moment. A structured approach will help you to feel a sense of control, and will give you the strength needed to tackle the job search process head on. Also, the more consistent you are with your job seeking efforts, the larger the pay-off will be. Consistency is key.
3. Stay positive
It can be easy to feel disheartened if you have been rejected. Yes, everyone says to not take it to heart, but that's much easier said than done. The best thing you can do in the face of rejection is remind yourself that although you didn't land this one role, there is another company out there looking for your exact skills and experience. There's also no harm in asking for feedback on your job application. You can receive invaluable advice which will help you immensely going forward, giving you the confidence you need to ace your next application. If you're looking for tips on how to do this, read our article on how to ask for job application feedback. Stay positive and keep going. You will find that role!
4. Take it easy
Remember to take the job search one day at a time. Don't dwell on your past rejections. Focus on the present and keep moving forward. Feelings of unworthiness serve no purpose. However, if you are feeling a little overwhelmed by it all, don't be afraid to take a breather. Maybe give the job searching a rest for a few days, and ease back into it with a clearer head and more positive mindset. And don't forget to…
5. Be proud of yourself
Think back to all your previous achievements and how far you've come. Be proud of the journey you've made to get to this point and focus on these positive feelings. Mentally remind yourself of some of your key accomplishments or successful projects you have worked on. You were essential to making those happen, so remind yourself of your worth. You have a lot to be proud of.
6. Brush up on your skills
Confidence is essential during this time. Help yourself feel even more confident in what you bring to the table by brushing up on your skills. In this current climate, most job interviews will be completed remotely, so you may want to improve your interview skills. You should read our article on how to smash a video interview, for tips on how to conduct yourself during these remote sessions. It's also a great idea to dedicate some time to upskilling. There are many online courses you can take which will open the door to even more job opportunities, meaning your chances of scoring are role are even greater.
7. Arm yourself with knowledge
Knowledge is power, so arm yourself with as much knowledge as you can. Whether this means learning what to include on your resume; the best questions to ask your interviewer; or how to make a good first impression with an employer, the more you know and the more prepared you are, the better. You will be able to rest easy knowing that you have done all in your power in order to put your best foot forward and be the best candidate you can be.
8. Reach out to your network
Don't be afraid to get in touch with your connections during this time and to ask for help. They can be a great source of support. They can also help you get a foot in the door by providing you with referrals and recommendations, bringing you one step closer to your dream role. If you need help with your online networking efforts, check out our virtual networking guide.
9. Employ the services of a recruiter
A recruiter can take a lot of the stress of job searching off your shoulders. Get in contact with a recruiter specialised in your field, as they can help you land a role must suited to your skills and experience. At Talent, we specialise in digital and tech recruitment. If you are looking for a role in these sectors, check out our Job Search.