How to build your personal brand
How to build your personal brand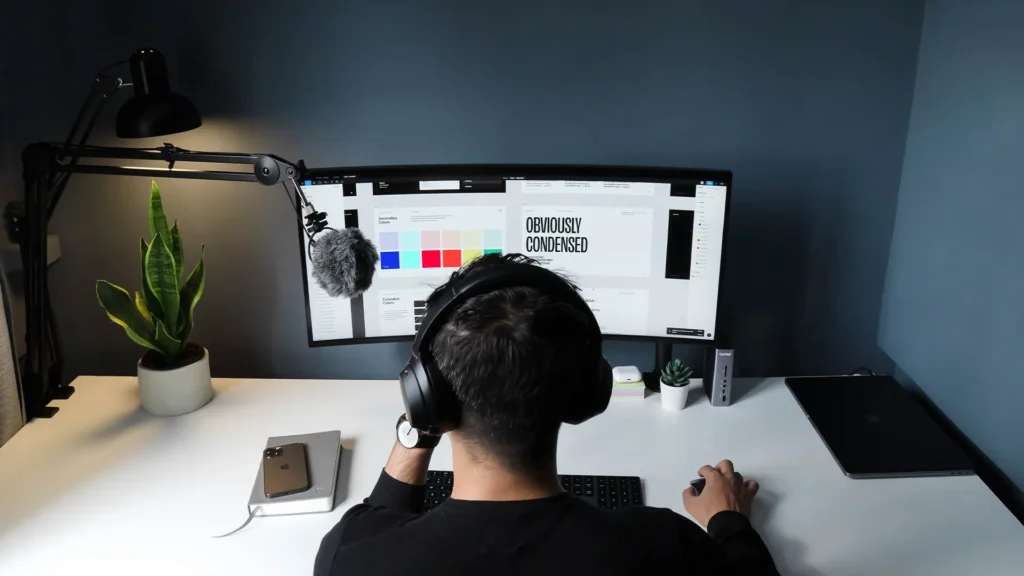 It's a noisy world out there, and these days, it's not enough to just let your work speak for itself.
Building your personal brand is about telling people who you are, and demonstrating how you could be of value to them. In the simplest terms your personal brand is your reputation, which follows you around whether you like it or not. So you may as well take control of it and leverage it to make connections, grow your business, and land your dream job.
1. Figure out what you're all about
You may have many jobs over your lifetime, but your personal brand is something you'll take with you over the course of your career so it's worth investing time and energy into it. Before you can sell yourself to the world, you need to know who you are, what you want to be known for, and where you want to go. What are your values and interests? What motivates you? What's the most exciting part of your job and what are the changes you want to make happen in your industry? Take stock of your set of skills and talents and experiences that are unique to you. If you were competing for a spot in the rocket ship leaving Earth to start a new civilisation, what would you write on your application form?
Then start thinking about where you want to be a year from now. How about in 5, 10 years, and beyond? Once you've established your short and long term goals, you'll have a better idea of the kind of people you'd like to start noticing you, they're your target audience.
Answers to all of these questions will help you formulate a one-line vision statement for your personal brand that really feels authentic to you, not just something you think you're meant to say.
"My number one tip is to always be honest and true to who you are," says Rosie Willson, our CRM
Consultant. "Pretending to be someone or something you aren't will only end in tears."
2. Build your brand
In the good old days, if someone wanted to stalk you they'd need several fake moustaches, a big pair of binoculars and a leafy bush to hide behind, but today all it takes is a simple Google search. In most cases, they'll start with your LinkedIn profile, and this is your first chance to impress.
Your online presence is an extension of yourself, so inject a bit of your personality in there. For Rosie, "Personal qualities I look for in a candidate include their humour, an inquisitive nature and their motivations to grow and develop in a role."
In the one-line bio, don't just write "Developer at Boring Company", use a full sentence to show the world that you love what you do, and that you're damn good at it. Need some inspo? Check out the bios of LinkedIn's Top Ten Voices In Tech.
People looking at your profile don't just want to read your resume, they want to get a sense of who you are as a person to see if you're a good cultural fit for their company. "The more you tell me about yourself, the more you stand out and will spring to mind when new roles come up," says Scarlett Cooke, Senior Candidate Manager. Your work history shouldn't read like a resume. People are naturally drawn to narratives, so tell a compelling personal story that includes your interests, motivations, key milestones in your career and your outlook for the future. In addition, she advises your photo should be professional and your 'experience' section should be up to date and aligned to your CV.
Of course, as much as recruiters want to get the full picture of you as a professional, there is such a thing as TMI – too much information. "I would also strongly recommend keeping your personal social media on the highest privacy settings possible!" Scarlett adds.
After all, a prospective employer could really do without the mental image of you dressed as Sexy Shrek from that Halloween party in 2008.
3. Create content
You can use the words "motivated" and "passionate" all you like, but the best way to prove that you're the real deal is simple: Show us what you can do. You've identified your area of specialisation, so you can start by sharing articles related to that topic and commenting on posts with your insights. You've told us all about your skillset, so build a beautiful website for yourself that showcases those strengths. But please, make sure it works.
Blog about industry topics that combine your experience, interests and expertise. Don't be afraid to get niche, as you can position yourself as a thought leader in that particular space. You could write articles on platforms like Medium and also consider sending out a regular email newsletter that people can sign up to. You don't have to restrict yourself to blog posts, think about other media too. Consider articles, white papers, speeches, video series, podcasts, animated infographics, flash games, the choices are endless!
4. Connect with others
If you're an introvert, "networking" might be a phrase that makes you feel like throwing up a little bit in your mouth, but at the end of the day, it's just about making genuine connections and getting to know the people in your community. You might not always love talking about yourself, but that's just a part of what personal branding is about. Instead seek out the people whose work you admire, and tell them how much you appreciate their work. Share articles that others have written, and soon others will do the same for you.
If you're a developer, another tip is to frequently add to GitHub, Stack Overflow, or if you're a Salesforce developer, continue to earn badges on Trailhead. It proves that you care about what you do and gives you a chance to show off your ability and interact with your peers.
Being social is also about going out and doing stuff in real life. Yep, people still do that, shocking isn't it? If you live in a city, there are events, training sessions, expos and conferences happening pretty much every day of the week, so you've got no excuse.
"I would recommend signing up for Meetup as this is a great way to connect with the tech community and stay up to date with new trends," says Scarlett. Or just Google tech events + your city and see what turns up. As well as proving that you're constantly learning and adding to your knowledge, attending an event is bound to give you an idea for something to write about on your blog. Bonus!
5. Living your brand
Building your personal brand is about discovering and then showcasing the best version of yourself. It's not just about self-promotion, it's about conducting yourself in a way that other people are compelled to be your cheerleaders. Going above and beyond in your work and helping out colleagues means you'll be more likely to get LinkedIn recommendations and prove that you are as good as you say.
Employers do look for volunteer work or community involvement, as well as extra-curricular activities around social responsibility. You really can't fake this stuff, so if you're not doing it already get out there and use your skills and privilege to make the world a better place.
Finally, this process might have helped you identify some of your personal shortfalls and flaws, so use this opportunity to work on yourself. Become the kind of person that you'd want on your team, and you'll be much happier for it.
If you think your personal brand has what it takes to stand out from the rest, browse the opportunites we have available and get applying!