Talent strengthens global focus with key appointments
Talent strengthens global focus with key appointments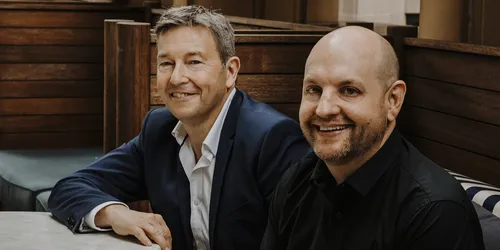 Global Technology recruitment leader Talent has today announced the appointment of Mark Nielsen as its new Global CEO and Yaron Segal as Global CFO, effective immediately.
Since becoming CEO four years ago Mark has achieved fantastic growth and results for the business whilst enhancing employee engagement and culture. During this period, he has been awarded CEO of the Year by CEO Magazine and played a major part in the company being recognised as one of Gallup's 40 Best Places to Work in the world for the last two years. As part of this newly created role, Mark will be responsible for the core recruitment operations of the global group which encompasses 16 locations across APAC, EMEA and the US.
APAC CFO Yaron Segal will undertake the newly created position of Global CFO to oversee all finance and treasury operations around the world. Yaron joined as APAC CFO four years ago and has introduced great efficiencies and reporting structures to Talent's financial operations. Yaron will work closely with Mark and Talent Founder and Executive Chairman Richard Earl and the rest of the leadership group to build on the structure and strength of the global business.
Earl said the appointments represented an exciting development in the global growth and diversification of the business and were further examples of a conscious policy to develop and promote within the company.
"Talent's global sales operations and systems will, without doubt, be strengthened by the appointment of both Mark and Yaron to these positions and I am delighted that they have an opportunity to test themselves at the next level. Their combined management during the Covid-19 pandemic has been exemplary and has helped the business come through largely intact and in a very strong position."
"Mark is an outstanding leader who has a unique ability to bring the very best out of people through being heavily invested in their wellbeing. Likewise, Yaron has displayed enormous compassion and care for those he works with as well as demonstrating great financial acumen. Together they are an incredible team and I am extremely fortunate to work with both of them. I'm sure they can help us reach even further heights." Earl said.
Reflecting on his appointment Mark said: "I am honoured to have the opportunity to lead this innovative company and incredible team at a global level."
"I couldn't be more excited to see what we can accomplish as we continue to build a truly global business. I believe that with the capability of the amazing people working for Talent combined with the innovative solutions we provide, we will be a major force in the global recruitment landscape."
Yaron Segal Global CFO said:
"I'm thrilled to be taking on this newly created role as the business expands further globally. Talent is in great shape despite the current climate and I look forward to continuing to build our financial and accounting operations around the world."
In addition to these appointments, Earl announced he would be ramping up his focus on Talent Engage and Talent RISE and continue to build the company's brand at a global level.
In light of the rapidly changing landscape of the contingent workforce, Earl will be focusing on the continued development and expansion of Engage, Talent's community life hub platform for tech contractors. He will also intensify his work with Talent's charity Talent RISE which offers education, training, work readiness programs and job placement opportunities for young people who experience challenging barriers to employment, as global youth unemployment reaches crisis levels due to Covid-19.