How to hire top talent
How to hire top talent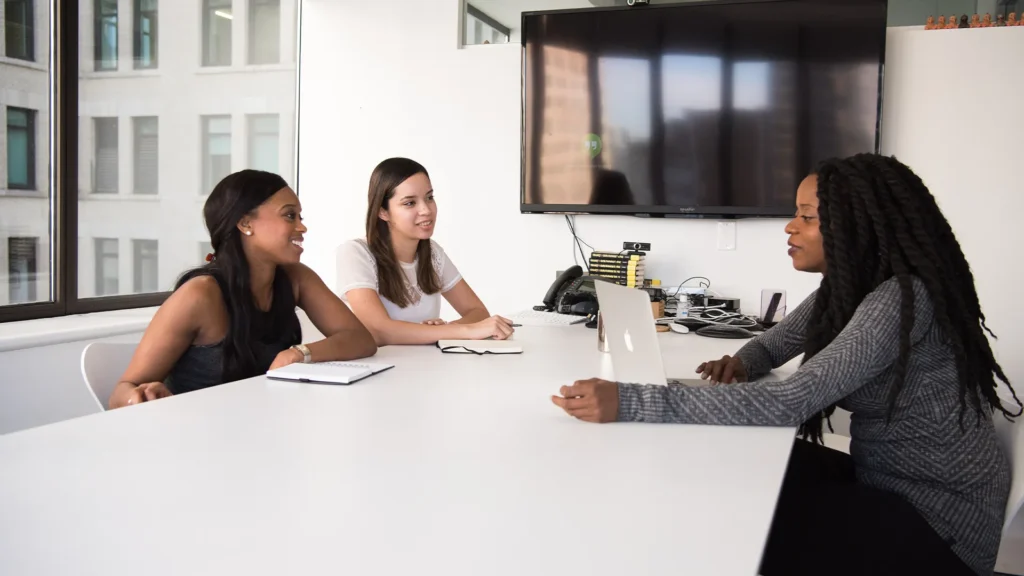 Everyone wants their pick of the top candidates in the talent pool, but what can you do as a company to attract the best? From defining your recruitment process, to finding top talent, here are our tips for recruiting the right candidates to take your business forward:
1. Establishing your hiring needs
Before embarking on the recruitment process, you firstly need to establish what your hiring needs are. What exactly are you looking for? At this stage, you should develop a recruitment plan which outlines the roles you are seeking to fill. This will support you through subsequent stages of hiring. Determine what skills you are looking for, consider the outcomes you wish to achieve as a company, seek out candidates who are multi-talented and can dip into different tasks as needed, look for those with a positive attitude and consider what employment arrangement will work best for your organisation. Determine what's best and build your strategy from there.
2. Defining your recruitment process
Recruiting is no easy task, but there are things you can do to make things a little less stressful. One of these being defining your recruitment process and the planned steps within it. You should identify your current state and then envisage your future state and determine what you need to do to bridge this gap. This involves determining who will be involved in the recruitment process, what resources you need, being clear as to who will ultimately make the final hiring decision, designing your job application process, developing your preboarding, onboarding and induction strategies, and designing attractive job descriptions based on measurable outcomes. You want to attract the right people with the right attitudes.
If you're a small-medium business and would like to learn more about how to hire top talent, check out our SMB Hiring Guide.
3. Breaking from the pack
At present, the hiring landscape is characterised by significant demand by candidates yet a decreased supply of roles. However, one thing is constant. Companies of all sizes that are continuing to hire are seeking out top talent. So what can you do to stand out from the pack and snag these quality candidates for yourself?
Our tips? Firstly, cater to your candidates and what they are looking for in a role. According to Stack Overflow, compensation and benefits offered are the highest priority for 18.3% of developers when assessing potential jobs. Having this understanding will work in your favour.
You also shouldn't be afraid to ask for help. If you are too time-poor to conduct this research yourself, it may be worthwhile to use the services of a specialised tech recruiter who is highly knowledgeable about the tech industry and the candidates within it. Knowledge is power.
A positive company culture can only bring you benefits and should not be underestimated. Candidates are looking for a strong culture – one that will provide them with support during this time of change. They want to feel connected, supported, part of a team and that their mental wellbeing is looked after.
Ultimately, it comes down to the basics. Value your teams, create a nurturing workplace (either physically or virtually), and promote a culture of connectedness, co-operation and understanding. Do this, and candidates will be racing to your door.
4. Shaping your story
When shaping the story of your brand, what do you want it to say?  Your story comes from your values, vision and purpose. Make sure these are clearly defined from the outset. They will provide candidates with an insight into the essence of your business and what it stands for. Yes, you can hire for skills, but if you want to hire the best candidates for your company as well as retain the culture you are known for, you need to ensure you are making conscious decisions to hire to your overall vision.
How can you do this?
// Include your business values when advertising the roles you are hiring for. This will help you attract right fit candidates.
// Discuss your values during the interview stage and ask questions related to them. Can you see that your candidate embodies these? Will this candidate also fit in well with your existing team and the business culture you have created?
// Hire for attitude as well as skills. Skills can be taught, attitude not so much.
If you need assistance defining and building your EVP our Talent Managed Solutions team can help with this. Get in touch with us today.
5. Finding top talent
Locating top talent can be a challenge. So, how do you go about attracting the best people for your company? Here are some options to consider:
// Online job sites 
Simple and easy to use, online job sites are a great way to attract talent and alert candidates of job openings. However, there are typically thousands of listings competing with yours to attract talent. It is a competitive platform, but if you can appropriately speak to candidates' wants and needs, you will have a step up on the others.
// Referrals 
Referrals that come from people you trust can be a great way to recruit candidates who you know will be a great fit for your business and its culture.
// Recruiters 
When recruiting, you are competing with major corporations for top talent. To help you acquire great candidates and have an edge over competitors, it may be worthwhile to use the services of a specialised tech recruiter. They have the resources, skills, connections, as well as a detailed knowledge of the industry, to help you place the best people in the roles you need to fill.
At Talent, we have 25 years' experience in recruiting IT talent. Contact us today to see how we can help you with your recruitment needs.